Bronwen Boyd
July 11, 2023 – 6:05am
July 11, 2023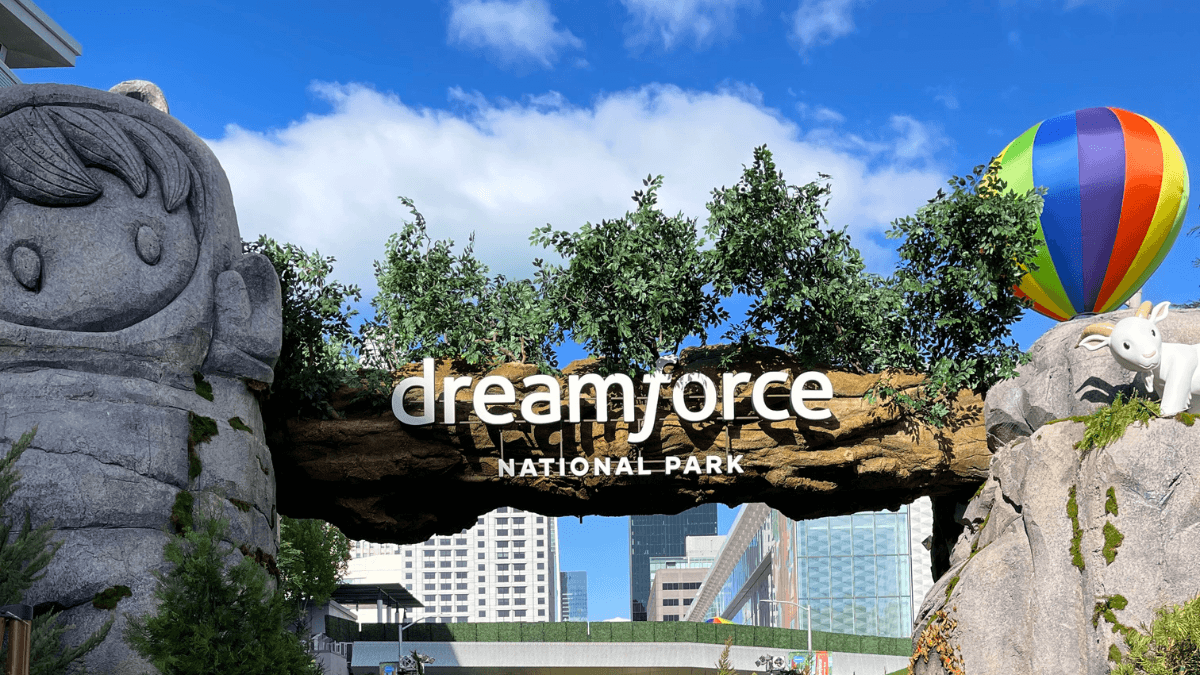 As we've seen firsthand with the Tableau Community, data aficionados are always looking for ways to take their data game to the next level. That's where Dreamforce comes into the equation—it's the must-attend event for all things Data + AI + CRM. It's where business users, data analysts, and tech-savvy individuals from around the world gather together to exchange knowledge and get inspired.
Whether you're a passionate Tableau user, a seasoned data analyst, or just starting your data journey, there's something at Dreamforce for you.
1. Connect with data experts and the DataFam.
First things first, let's talk about Tableau at Dreamforce. There's a strong lineup of Tableau leaders who share their wisdom, best practices, and nuggets of knowledge to help you navigate your data journey. You can't afford to miss these presentations from the people who eat, sleep, and breathe data.
This year, there's a dedicated space for all things data at Dreamforce. Join us at the Tableau Garden on Moscone West Level 3 to grow your insights and tend to your data. Tableau's inspirational space is for any user to connect with the Tableau community and discover how Tableau can bring the magic of data and analytics to life with AI and personalized insights. The space will showcase the latest innovations, live demos, hands-on-training, mesmerizing visualizations at the Viz Gallery Wall, and, of course, the beloved I
2. Chart your course with Tableau deep dives for everyone.
At Dreamforce, there are several sessions focused on Tableau. Whether you're new to the world of data, a business user, or a seasoned data professional, we've got you covered. For newbies and business users, there will be an introductory session to Tableau's inspiring world of visual analytics. For data professionals, sessions are designed to help you bridge the gap between data and decision-making, ensuring you always get the most out of your data.
3. Explore what's next with Tableau GPT and data innovations.
Dreamforce wouldn't be Dreamforce without some breakthrough announcements. With the introduction of Tableau GPT, Tableau is harnessing the power of generative AI to simplify and democratize data analysis and insight consumption at scale. Think of it as your AI-powered assistant that can understand, process, and help distill meaningful insights instantly – where you need them. Get a firsthand look at how Tableau GPT is reshaping how we interact with data.
4. Connect the data dots with Tableau and Salesforce.
Explore how Tableau can enhance your Salesforce experience, amplifying your business's ability to see, understand, and use data effectively. Imagine having your data analysis, customer relationship management, and other data-centric tasks in one place. With Tableau integrated across the Salesforce ecosystem, the possibility of unified data insights and a robust Customer 360 view can become a delightful reality. 
5. Experience and shape the future of dAIta.
After the recent launch of AI Cloud during AI Day, we can safely say the era of Artificial Intelligence is truly here. And at Dreamforce, it will be front and center. Be part of the dialogue shaping the future of data and witness first-hand how you can leverage AI to unlock the potential of your business data.
Data + AI + CRM + You
Not convinced yet? We're data people: Let's talk numbers.*
At the last Dreamforce, 93% of attendees indicated they learned something that helped solve a business challenge. That's not all:   
93% said they learned something that helped them create greater efficiencies or saved time. 
90% learned solutions or tools that could help better engage and/or connect with customers.
89% discovered a new tool or product that helped them or their business. 
Dreamforce is not just another tech conference—it's a golden opportunity to network with the best minds in the business and become part of a community that's shaping the future of data, AI, and CRM.
Register for Dreamforce today! See you there, DataFam.
*Based on a 2023 Salesforce survey of 2,537 in-person Dreamforce 2022 attendees. 
Go to Source

Author: Elizabeth Maxson