In this monthly feature, we'll keep you up-to-date on the latest career developments for individuals in the big data community. Whether it's a promotion, new company hire, or even an accolade, we've got the details. Check in each month for an updated list and you may even come across someone you know, or better yet, yourself!
---
Andrew Brown
Red Hat, Inc., the provider of open source solutions, appointed Andrew Brown as its senior vice president and chief revenue officer. Brown will be responsible for commercial and public sector sales, channel and alliances sales, and consulting services, as well as the company's global go-to-market strategy. He joins Red Hat from IBM, where he most recently served as general manager of IBM Technology Sales United Kingdom & Ireland.
"I have followed Red Hat's growth and progress over the last few years and have been impressed by the agility, foresight, and innovative approach that the company and its culture embrace," Brown said. "I am hugely excited about joining this unique organization and working with our customer-facing teams to innovate, collaborate and scale the hybrid cloud solutions Red Hat possesses in its open source platform approach."

Eric Brown and Srinivasan Murari
Cohesity, a leader in data security and management, appointed Eric Brown as its chief financial officer. Brown, who is an experienced public company CFO with over 25 years of proven operational experience and skills in helping companies scale, will manage Cohesity's financial strategy.
In addition, Cohesity appointed Srinivasan Murari as its chief development officer. Murari, who is a technology executive with over 35 years of experience building products and services in cloud and enterprise technologies, will be responsible for Cohesity's engineering and R&D teams.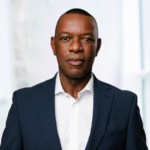 Kevin Dallas
EnterpriseDB appointed Kevin Dallas as its new chief executive officer and member of the company's board of directors. Dallas brings three decades of experience driving digital innovation and growth at technology companies, most recently as CEO at Wind River, a TPG portfolio company.
"It is an honor and a privilege to step in and lead the company's next phase focused on the intersection of data and AI," said Dallas. "The growth opportunity ahead is significant, and we continue to drive innovation to accelerate our customers' digital transformations. I look forward to working with our talented team, the Board, Bain Capital and Great Hill Partners to realize the company's full potential in the growing intelligent systems economy."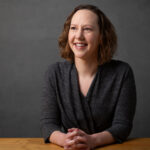 Joanna Daly
Elastic, the company behind Elasticsearch, appointed  Joanna Daly as its chief human resources officer. Daly has more than 20 years of global HR experience, including HR leadership roles in IBM's consulting and technology businesses and the company's compensation and talent organizations.
"I am honored to join Elastic, an organization recognized as a great place to work, to support the company's next phase of growth," said Daly. "The innovative spirit that is characteristic of the Elastic brand is what allows Elasticians to thrive and grow and help customers deliver on the promise of technologies like Generative AI—today. I am excited to build on this strong foundation of care for technology, customers, and people."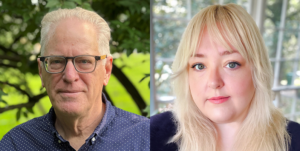 Douglas Eadline and Jaime Hampton
Tabor Communications appointed Douglas Eadline as the Managing Editor of HPCwire. Eadline began his career as Analytical Chemist with an interest in high performance computer methods. Starting with the first Beowulf "How-To" document, he has written hundreds of articles, white papers, and instructional documents and videos covering many aspects of Linux HPC, Hadoop, and Data Analytics computing.
Tabor Communications promoted writer and editor Jaime Hampton to Managing Editor of EnterpriseAI. Hampton started with Tabor Communications as an Editorial Assistant in 2021 and was promoted to Staff Writer in 2022. This latest promotion to Managing Editor of EnterpriseAI will allow her to focus exclusively on enterprise artificial intelligence.
Casey George
Qlik appointed Casey George as its executive vice president of global sales. Casey brings over 20 years of experience scaling SaaS companies and a proven track record of earning customer loyalty and accelerating growth, most recently as chief revenue officer for Talend.
"When Qlik and Talend came together, we created a truly unique best-in-class set of data integration, data quality and analytics solutions that has the opportunity to redefine the industry," said George. "There has never been a more exciting time to be in the data and analytics space, and I look forward to driving and expanding our leadership with our dynamic global sales organization and incredible partner ecosystem."
Tom Heiser
AHEAD, a provider of enterprise cloud solutions, appointed Tom Heiser as the first chairman of the company's board of directors. Heiser will lead AHEAD's board by providing strategic insight toward high-growth opportunities, advising on mergers and acquisitions, supporting executive development through coaching and mentoring, and leveraging the unique experience of individual Board members.
"AHEAD is an ever-growing force within the enterprise technology space and serving as Chairman of the Board during such an exciting time is a privilege," said Heiser. "Helping our clients build a bridge from where they are to where they want to go is the Board's top priority."
Dave Hurry and Larsson Omberg
Koneksa, the evidence-based digital biomarkers company, appointed Dave Hurry as its chief data officer. Hurry brings more than 30 years of experience in computer science research to Koneksa. He was previously head of data services and content delivery at Takeda.
In addition, Koneksa appointed Larsson Omberg as its executive vice president of data science. Dr. Omberg's appointment brings a unique blend of data science, computational biology, research management, and clinical perspective to Koneksa. Larsson was previously head of the systems biology and digital health research groups at Sage Bionetworks.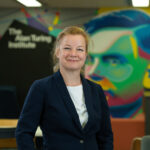 Jean Innes
The Alan Turing Institute, a charity incorporated and registered in England and Wales, appointed Jean Innes as its chief executive officer. Innes has held leadership roles at Faculty, Rightmove, Amazon, and HM Treasury. She's and acted as a technology advisor to the World Economic Forum's Infrastructure Council.
"The Alan Turing Institute believes in using data science and AI to make society healthier, safer, more sustainable and more prosperous," Innes said. "I am excited to join at this important time and look forward to working with the Institute and its extended network of partners and stakeholders to address some of the thorniest and most exciting challenges we face."
Sumit Pal
Ontotext, the provider of enterprise knowledge graph technology and semantic database engines, appointed Sumit Pal, former Gartner VP and Analyst for Data Management and Analytics has joined the company as strategic technology director. In this role, he will be responsible for educating prospects and customers on the benefits of semantic knowledge graphs and graph databases.
"Ontotext's technology and solutions are used across the value chain of the most knowledge-intensive enterprises in many industries, including Financial Services, Healthcare, Pharma, Manufacturing, Infrastructure, Energy and Publishing. Ontotext's technology enables them to apply cognitive technologies for large knowledge graphs, metadata management and content analytics that is proven in various enterprise environments," said Pal. "I am thrilled to join this progressive company and look forward to evangelizing the value that enterprises can achieve by identifying meaning across diverse datasets and massive amounts of unstructured information."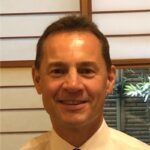 James Petter
Snowflake, the data cloud company, appointed James Petter as vice president of EMEA sales. Most recently, Petter spent over eight years at Pure Storage, driving increased revenues across EMEA, Latin America, and APAC. Prior to this, he spent 11 years at EMC, and a further four years at Cisco.
"As a leader, I've always adopted the mantra of 'serve to lead', and at a company as innovative and disruptive as Snowflake, this will continue to remain true," said Petter. "Snowflake is at an exciting new chapter in its journey led by developments in generative AI, LLMs and applications, and I'm thrilled to join at this stage and extend these opportunities across EMEA, helping our customers better mobilize their data."
Andy Sacks, Lalit Ahuja, and Elena Schtein
GridGain, the provider of the unified real-time data platform, appointed Andy Sacks as its chief revenue officer. Sacks returned to GridGain as its CRO to lead GridGain's global revenue strategy. He spent several years as an executive vice president of sales at Alloy Technologies, Imply Data, and early-stage GridGain.
In addition, GridGain promoted Lalit Ahuja to the role of chief product and customer officer. Over the last five years in his roles as vice president of professional services and senior vice president of customer services, Ahuja has been key to GridGain's overall product strategy, matching the company's ongoing innovations to the evolving needs of the market and GridGain customers.
Elena Schtein was also promoted to chief financial officer at GridGain. During Schtein's six years at GridGain as vice president of finance, she has adeptly positioned the company for financial health and continued growth despite the global pandemic and times of economic uncertainty.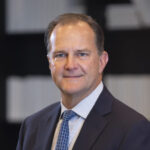 Charles Sansbury
Cloudera, the data company for trusted enterprise AI, appointed Charles Sansbury as its chief executive officer. Most recently he was CEO of ASG Technologies from 2015 until its 2021 sale to Rocket Software. Prior to that, he was COO of The Attachmate Group from 2011 until its 2014 sale to MicroFocus.
"I am grateful to the board for entrusting me with the leadership of Cloudera, and I am excited about the opportunity to take the company into its next phase of growth as the trusted enterprise AI company," said Sansbury. "I was drawn to Cloudera for the quality of its team, its world-class customers and its position as a technology leader delivering critical enterprise AI capabilities. With over 25 million terabytes of data under management, Cloudera guides many Fortune 1000 enterprises that are focused on implementing open data lakehouses as a major step toward their expanded use of artificial intelligence and machine learning. I am confident the company will continue to execute on its product leadership position and growth initiatives."
Rohan Sivaram
Confluent, Inc., the data streaming pioneer, promoted Rohan Sivaram to the role of chief financial officer. In his three years at Confluent, Rohan led Confluent's FP&A, investor relations, treasury, and business operations teams. Prior to joining Confluent in October 2020, Rohan was the senior vice president of finance at Palo Alto Networks.
"I am thrilled about this opportunity and look forward to leading Confluent through its next stage of growth," said Sivaram. "Our talented team and innovation engine have robust growth in data streaming. Looking forward, we remain focused on driving durable and efficient growth as we work toward becoming a profitable company."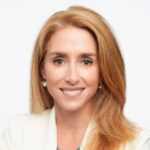 Raejeanne Skillern
Amazon Web Services (AWS) appointed Raejeanne Skillern as its vice president and chief marketing officer. Skillern joined AWS from Flex, where she held the role of president of communications and enterprise compute.
Before Flex, she spent over 10 years at Intel Corp. holding multiple leadership positions. Her most recent role at Intel was as vice president of the cloud service provider business unit. Skillern currently serves as a board of directors member at Lattice Semiconductor.
---
To read last month's edition of Career Notes, click here.
Do you know someone that should be included in next month's list? If so, send us an email at maria[email protected]. We look forward to hearing from you.
The post Big Data Career Notes: August 2023 Edition appeared first on Datanami.
Go to Source

Author: Mariana Iriarte