Kristin Adderson
October 23, 2023 – 2:17pm
October 24, 2023
Your first introduction to Tableau Blueprint may have been the Tableau Blueprint Assessment. Or, maybe you've gone straight to the main Tableau Blueprint documentation. Either way, you may have noticed two things:
Tableau Blueprint is designed to help you and your organization, no matter how small or large, be successful with data, visualization, analysis, governance, and more.
It's all completely free!
If you're looking for fresh Tableau Blueprint material, we just updated a few really important pages: those that delve deep into migrating your Tableau Server system from an on-premise environment to a public cloud environment, such as Microsoft Azure or Google Private Cloud, or to our completely hosted Software-as-a-Service (SaaS) option, Tableau Cloud. Read on to learn about these updates and understand why now is the time to think about Tableau Cloud.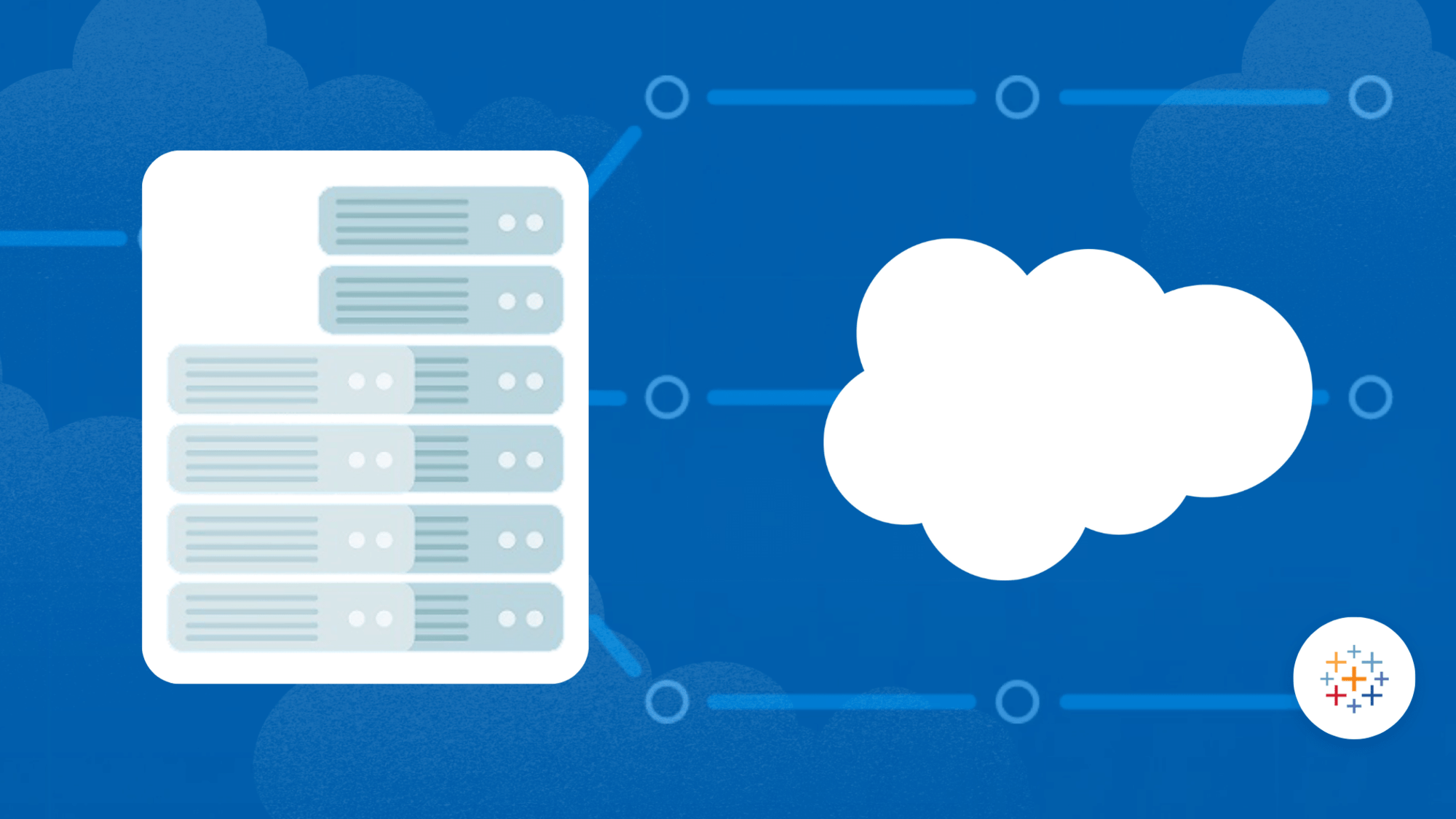 Tableau Server or Tableau Cloud?
If you've been using Tableau Server in your own data center, consider how you'll benefit from a more cloud-focused direction as you plan for the future. It's hard not to hear "Cloud" in most current software discussions. And, Tableau is leading the way with Tableau Cloud (formerly known as Tableau Online). Let me focus on that part of Tableau Blueprint because many organizations of all sizes have decided that their Tableau future resides in Tableau Cloud.
Tableau Blueprint's coverage of Tableau Server-to-Cloud migration begins by discussing the advantages of Tableau Cloud. For example, think about never having to upgrade your version of Tableau Server again–Tableau Cloud automatically presents the latest software version and newest features. And you don't have to lift a finger to get it. What's even better? You'll never have to run TableauServerObliterate ever again!
With very few exceptions, Tableau Cloud is a great migration option for the vast majority of existing Tableau Server environments. What are those few exceptions? The updated Tableau Blueprint covers all the scenarios.
How to Migrate to Tableau Cloud
Once you decide to migrate, Tableau Blueprint takes you through the initial part of your journey: how to migrate from Tableau Server to Cloud. Check to see if you might be a fit for a self-migration, where you dedicate your own technical resources to the migration. If that doesn't seem like the right option, no worries. Tableau Blueprint covers options for larger or more complex migrations too—whether it's utilizing Tableau's Professional Services organization or a trusted partner.
If you do decide to self-migrate, Tableau Blueprint gives you a high-level overview of the effort and leads you to Tableau's roadmap to self-migration, the Manual Migration Guide.
What About Tableau Server in a Private Cloud?
Tableau Cloud is your opportunity to eliminate the overhead in managing and supporting any server infrastructure—we'll do that for you. But, for those who want to maintain control over their environment, there's an alternative called Private Cloud. Using an Infrastructure as a Service (IaaS) provider, like Amazon Web Services and Google Cloud Platform, you'll install a version of Tableau Server in your own cloud environment. This allows you to keep the full flexibility and scalability you've come to know while offloading infrastructure management to a cloud provider. 
No surprise: Tableau Blueprint discusses the Private Cloud option and your considerations for approaching it.
As Cloud Computing continues to be the go-to for the future of BI and analytics, Tableau gives you choices. And, the updated Tableau Blueprint lays it all out as part of our overall data and analytics methodology.
Read the updated Move Tableau to the Cloud section of Tableau Blueprint.
Go to Source

Author: George Peck